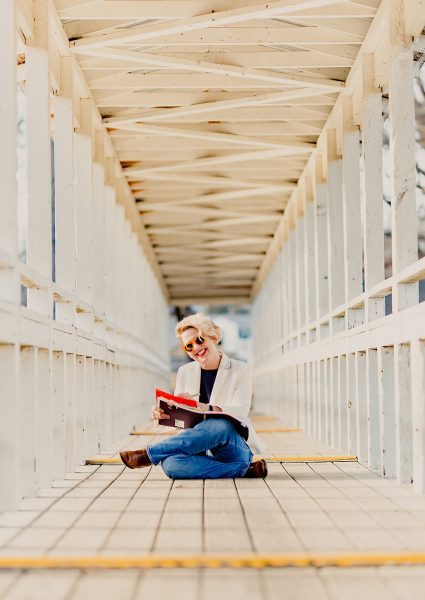 Coming Summer 2021
Facing the Sun: Creating More Joy & Peace in Your Life Through Transformative Writing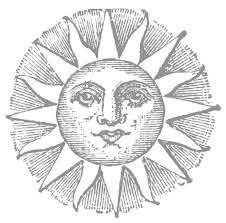 So much conflict, anger, division, bad news, fake news–how in the world can we get and maintain joy and peace in the midst of it all? How can we stop feeling overwhelmed and discouraged and afraid? By employing a powerful tool: intentional writing exercises.

These exercises work because they cause us to stop, reflect, and gain deep insights about ourselves and our natural calling to be joyful and serene. The guided writing prompts in this introductory workshop will help you to:
Tune in to your unique "joy channel" by naming your gifts and taking concrete steps to use them in a bigger, more intentional way
Identify and banish the mental, emotional, physical, and spiritual strongholds that get in your way
Discover the Essential Element necessary to spark joy consistently, even in the darkest times
Immediately employ the tools, tips, and mindset that enable you to lighten up and burn bright
Practice the principles and perspectives needed to cultivate a warm sense of calm, happiness, and purpose over a lifetime
Format: This class will be presented virtually and is composed of two parts. Part One is pre-recorded content that participants can access at any time and study at their own pace. Part Two will be a live and lively Zoom session with Lauretta and other kindred spirits.
Register: More details and a registration link will be coming soon.
Email Lauretta to get on the advance registration list.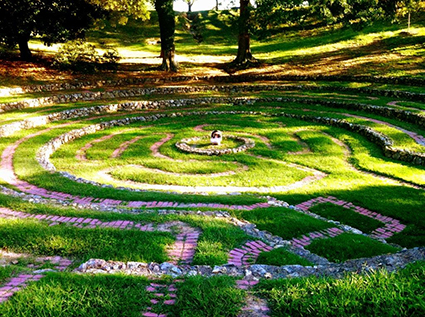 The Great Roman Write-in
JULY 17, 2021
The Great Roman Write-in (When in Rome, WRITE.)
@ The Labyrinth of Rome, GA
9-11am
FREE
Calling all writers, aspiring writers, and those just looking for some creative fun! Free and open to all aged 17 and over. Evocative writing prompts, live readings by YOU, and focused time to work on your story.
No need to register; just be seated in the labyrinth by 8:45am. Bring paper and pen, as we will not be using phones, tablets, or laptops. This will be a safe outdoor gathering.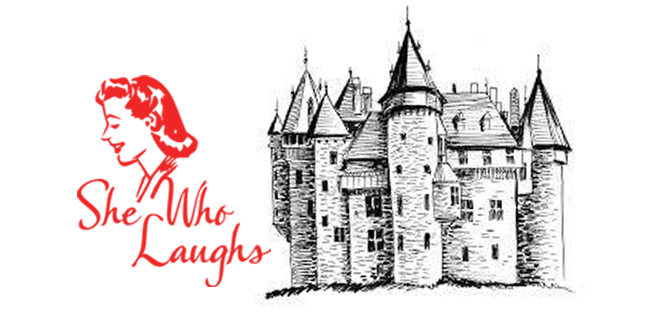 She Who Laughs Retreat
–the European Castle Edition
Fall 2022
A longtime dream of mine has been to hold the She Who Laughs Retreat in a castle, a European castle that would be all ours. Planning for this adventure is now underway. 
We will gather around roaring fires, sip hot libations, and emit unbridled laughter as we do a little work to get closer to our flame. Our group will be between 6 and 10 in number, and each intrepid participant will receive a personal consultation with Lauretta. Oh, and we're going to explore and nap and visit the pub and above all: fill ourselves up with JOY.
Please
contact Lauretta
now if this sounds like a dream of yours. The retreat will sell out quickly once registration opens.
See what attendees have to say.
You'll know her by her laugh! Lauretta has so much to offer the most bold and the most humble ... her gift is mystical. She gives what each person needs to hear or feel in a group setting or one-on-one. Her classes are inspiring, insightful, and full of JOY! Her sassy spirit brings the best of you to the forefront. I'm a better person for knowing Lauretta and learning from her … she's my teacher, mentor, and life coach. She taught me to thrive, and she can do the same for you! Lauretta is a rare gem in the riverbed of life.
I met Lauretta at her memoir-writing workshop after reading The Cracker Queen. She asked us to introduce ourselves and say why we attended. When it was my turn, I was too emotional to speak. Lauretta's gift is her humor: she saved me from an embarrassing cryfest when she quipped, "Girl, you need some Cracker Queen nerve pills!" and handed me a bottle of M&Ms.

Since then, she has been invaluable in her guidance and enthusiasm for my writing project. I was overwhelmed, but she helped me focus with her honest feedback. She is genuine, wise, funny, and encouraging. I cannot stress enough the value of one-on-one coaching. If you're looking for an inspiring mentor, you would be lucky indeed to have Lauretta by your side.
Lauretta's generous guidance, craft knowledge, authenticity, and openness were an invaluable part of my growth as a writer. Her belief in me and the importance of each of us sharing our stories was powerful and timely. And I am not just talking about face-to-face conferences and workshops. I am not just talking about her reading some of my pages. I have learned and been inspired by her words to us all: Her Huffington Post article"The Top 5 Reasons Writers Should Be Recklessly Encouraged," spoke directly to my timid heart. I go back and read it on a regular basis. So when I say working with her, I mean working with her, but also following her work. Lauretta is a very good teacher and made me feel like a promising apprentice, almost a colleague. That is a gift she has.
This Lady Rocks Story! She is undoubtedly one of the BEST instructor/teachers I've ever been blessed to sit under! She is Queen of Story, and her passion for helping you write your TRUTH is second to none!