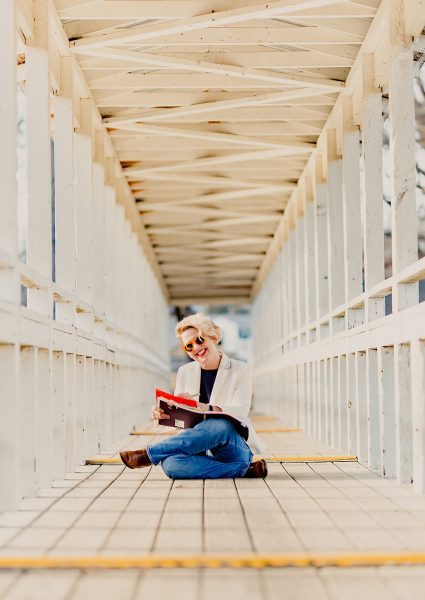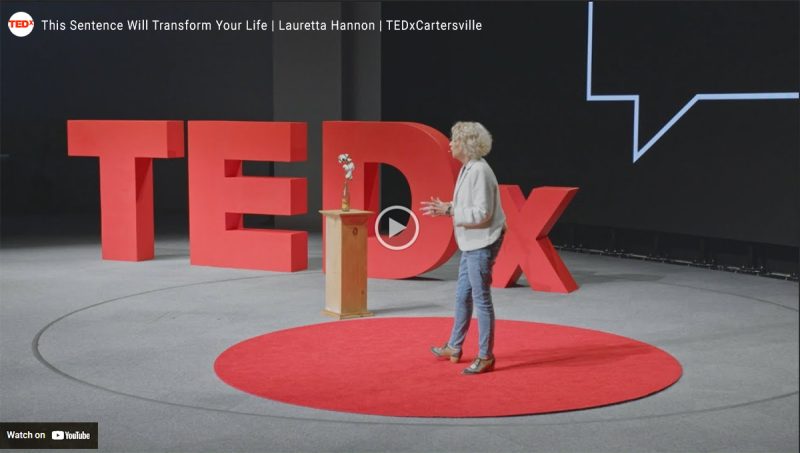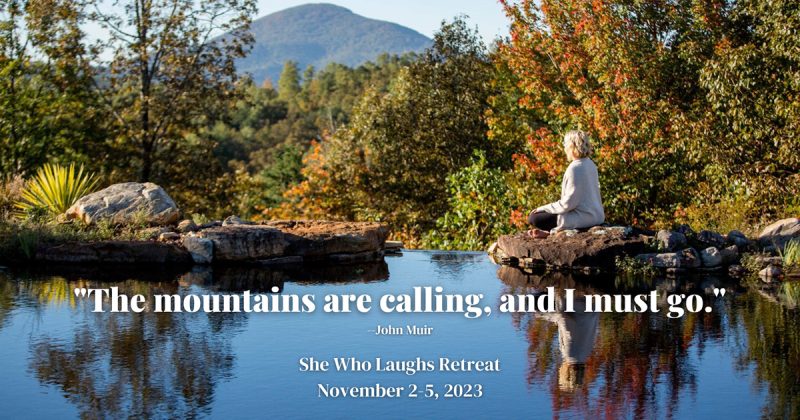 The She Who Laughs Retreat is a spirited gathering designed to get you closer to your flame. On a gorgeous mountain in Northeast Georgia, we will go deep and lightly, guided by the wisdom of the most badass women mystics in history. As we journey together on this spiritual adventure, we connect and uplift one another so that all may burn brighter.
What can you expect? Chef-prepared meals, bonfires, reflective journaling, teaching talks, free time, meditative walks, periods of silence, rest and play, special activities, time to listen to waterfall music and meet a 400-year-old hemlock tree thriving despite all the odds.
What else? A blessed respite from to-do lists, computer screens, and the dissonance of the world. Room to ask the soul-sized questions about your purpose and sacred stirrings. Practical guidance along with a focus on the essential, enduring things. All of this leads to one ultimate goal: to help you become more yourself–more joyful, free, peaceful, authentic, and wild.
Why this? Why now? I went on retreat last year in Assisi, Italy. I left there refreshed, energized, inspired, and with great peace and clarity–much-needed clarity about my life's work. I want you to have what Assisi gave me.
SOLD OUT–but please get on the waiting list,
as there are always cancellations
Limited to 18-20 participantsSubscribe to the newsletter for updated information on speaking engagements and events.
See what attendees have to say.
You'll know her by her laugh! Lauretta has so much to offer the most bold and the most humble ... her gift is mystical. She gives what each person needs to hear or feel in a group setting or one-on-one. Her classes are inspiring, insightful, and full of JOY! Her sassy spirit brings the best of you to the forefront. I'm a better person for knowing Lauretta and learning from her … she's my teacher, mentor, and life coach. She taught me to thrive, and she can do the same for you! Lauretta is a rare gem in the riverbed of life.
I met Lauretta at her memoir-writing workshop after reading The Cracker Queen. She asked us to introduce ourselves and say why we attended. When it was my turn, I was too emotional to speak. Lauretta's gift is her humor: she saved me from an embarrassing cryfest when she quipped, "Girl, you need some Cracker Queen nerve pills!" and handed me a bottle of M&Ms.

Since then, she has been invaluable in her guidance and enthusiasm for my writing project. I was overwhelmed, but she helped me focus with her honest feedback. She is genuine, wise, funny, and encouraging. I cannot stress enough the value of one-on-one coaching. If you're looking for an inspiring mentor, you would be lucky indeed to have Lauretta by your side.
Lauretta's generous guidance, craft knowledge, authenticity, and openness were an invaluable part of my growth as a writer. Her belief in me and the importance of each of us sharing our stories was powerful and timely. And I am not just talking about face-to-face conferences and workshops. I am not just talking about her reading some of my pages. I have learned and been inspired by her words to us all: Her Huffington Post article"The Top 5 Reasons Writers Should Be Recklessly Encouraged," spoke directly to my timid heart. I go back and read it on a regular basis. So when I say working with her, I mean working with her, but also following her work. Lauretta is a very good teacher and made me feel like a promising apprentice, almost a colleague. That is a gift she has.
This Lady Rocks Story! She is undoubtedly one of the BEST instructor/teachers I've ever been blessed to sit under! She is Queen of Story, and her passion for helping you write your TRUTH is second to none!